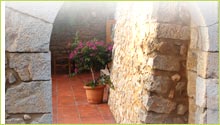 As you know, France and its different regions offer a myriad of beautiful houses. Finding the right property can be easy thanks to our tips below and most importantly thanks to our London based bilingual French estate agents and relationship managers.

We are there to help you through your journey in finding and buying the right property for you in France. And because we sell houses in France every day, you will have direct access to a truly authentic French expertise right in our office in London.
To help you better understand the journey you are in, we have summarised the buying process. Timings are based on the average duration it will take you to buy a property in France with FRENCH PROPERTY EXPERTS by Anthinéa Limited.
Join our EXPERT'S CLUB now FOR FREE, and your dedicate relationship manager will search your ideal property for you.

| | |
| --- | --- |
| Before buying | |

Before buying a property in France, you need to know your financial budget. It is important to set up a realistic budget before searching for a property and before thinking on how you will finance it. What are your likely down payment and your borrowing capacity? If you raise any funds, what will be the terms (length, interest rates, type of mortgage, penalty clauses, proof of income)?

FRENCH PROPERTY EXPERTS'

relationship managers will work with you to refine your budget. And together with our financial partners, we will ensure that you get the best service and the best deals.

Depending on the lifestyle you are looking for, whether being the climate, the type of property or the practicality of getting and living there, you will have access to a large number of areas and properties. Refining your property search is important.

For this reason, our highly experienced agents have an intimate understanding of the local property market and will work with you to define your property search.

Purchasing a main or secondary residence, buying a holiday home or investing in a property-to-let are some of the criteria that will define the area of where to buy. Where you buy will have an impact on the lifestyle while you are in France or the capital growth opportunity on your property value.

We have the know-how and the expertise available to help you find the best spot in the market against the purpose of the purchase.

Next it is worth thinking about the type of property (being a land, a farmhouse, a house or an apartment…), the style of property (contemporary, modern, spacious or cosy…) and the condition of property (brand new, excellent conditions, refurbishment work to be undertaken…) you wish to buy. You need to be realistic about the time you want to spend in your property, how you want to spend this time and what facilities you need available. In other words, you need to know what to buy.

Our agents will answer your questions and offer you tailor-made advice about what to buy.

Websites are the best place for you to start your property search. They give you an idea of what is available in the market and the type of property… Unfortunately, these are not often updated regularly.

FRENCH PROPERTY EXPERTS'
website is updated throughout the day, allowing you to search for real purchase opportunities.

House-hunting takes time and hence costs money. It can be even more complicated in a foreign language and a different country. Preparing the viewing trip on your own can become lengthy and difficult rather than being an enjoyable experience. Making an appointment with the right agency that can follow the planning through the sales will help your journey.

Together, before your trip, we will make the best selection of properties within our large up-to-date properties database that best fits your needs so that you maximise your time in France.

Lastly, it is important for you to prepare your viewing trip carefully. Quite often you wonder:
- Will you be able to visit the properties you like in a day?
- Will the agent speak English?
- How many properties am I going to view?
- Will the agent know the area perfectly? Etc

Our bilingual agents will await your arrival. Your one- or two-day visit will have been planned with you and you will view properties that perfectly match your needs
| | |
| --- | --- |
| Buying the property | |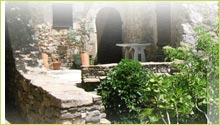 At this point, our FRENCH PROPERTY EXPERTS' agent has now found the perfect property for you in France. Our next step is to deal with the legal documentation to allow the property to become yours in the next 8 to 10 weeks.

The first official contractual agreement you will deal with is the Compromis de Vente (or "First Contract"). When you sign it, you will have to pay the Notaire or the Agent a deposit of approximately 10% of the property price. The deposit will be lost if you fail to complete the purchase in time. The compromis is quite often drafted in French, which will require that you take-up legal advices before you and the vendor sign it.

With FRENCH PROPERTY EXPERTS

by

Anthinéa Limited, you have automatic access to the services of our in-house bi-lingual lawyer who is fully trained in French law. Our property lawyer will act with you, our agent and the vendor on the property price, the terms of the contract and answer any legal questions you might have before you sign any documentation. We want to ensure that your purchase is dealt in an accurate manner. Our team will supervise this initial phase and will send to your home address, all necessary contract and information.

Under French law, the vendor is responsible for carrying out and for paying for full surveys on Asbestos, Lead and Termite presence. These are completed before the compromis is signed and are always in French. To ensure that you understand the implications of the findings, you will need to get these translated and check their accuracy. Missing out on these while negotiating the final contract could lead to unpleasant discoveries once the property is yours, costing you money and time later on.

Our bi-lingual team will check these surveys for you in advance and our lawyer will advise you if any reported findings shall be treated carefully in the Contract. If so, our

FRENCH PROPERTY EXPERTS'

agent will negotiate on your behalf with the vendor when remedial works will be completed and who will pay for these. FRENCH PROPERTY EXPERTS

by

Anthinéa Limited, staff will always act for your best interest

After the signature of the First Contract between the vendor and yourself, you will receive by recorded delivery a copy to your home address. From then, you enter into a period known as a 7-day cooling-off period, during which you can withdraw from the purchase (but the vendor cannot withdraw from the sale). After this time, your First Contract becomes legally binding. Because you deal in a foreign country and language, these 7 days can become lengthy and frightening.

Our

FRENCH PROPERTY EXPERTS

' agent is there to reassure you all the way through. We will deal with any paperwork, translate these when appropriate and let you know what needs to be done, by whom and by when. Your purchase is fully managed and followed by our in-house contract manager responsible for supervising the completion of your contract.

Every one is now progressing with its own searches. The Notaire is completing his duties, checking land limit, building permission, etc. You are finalising your finance arrangements with your bank, lender or mortgage broker. You have paid the 10% deposit fee and have entered the last few weeks before you officially acquire your new French home. Your purchase is protected if your legal adviser drafted the Compromis de Vente with the right Clauses Suspensives ("Get-out Clauses). Anything going out off track or deadlines missed, and you could be losing your deposit as well as the property.

2 things are important: Knowing you are protected - our bi-lingual lawyer and our agent understand French law and your personal requirements, our team has carefully checked the contract clauses protecting your purchase up to the Final Contract. And being regularly informed of progress – we have a full time contract manager following your contract, we will be constantly in contact with you.

French Inheritance Law is different to the one you are used to in your home country. In France, there are different ways to purchase a house, and what happens to your overseas home will be written in the final deed. Indeed it is key to be fully aware of the law, how best to deal with it and what need to be done.

Our bi-lingual lawyer and agent will work with you in assessing and identifying the best options for you. Your preferences will be discussed with the Notaire. Once we are fully satisfied that the form of inheritance reflects your best interests, we will progress with the completion of the final contract draft.

It's the D-day; you made your way to France, you are going to the Notaire's office to sign the Acte de Vente ("Final Agreement"). Ideally your agent should accompany you to the Notaire. It is also best to check that your legal adviser is available throughout the day to answer any questions you might have.

And there you have it: A smooth journey up to the end - at least a week in advance, our legal team will send you a Projet d'Acte ("Draft Title") summarising the latest contract terms in English. Your

FRENCH PROPERTY EXPERTS

' relationship manager will take care of your trip for you if required. On the day of the final signature, we will first check the property and then we will come with you and our lawyer to the Notaire's office. Our role is to assist you in any final queries and ensure that your purchase is successfully completed on that day.

In other words, with FRENCH PROPERTY EXPERTS by Anthinéa Limited, you will have access free of charge to the services of our in-house qualified bilingual lawyers. Our French lawyer will answer any legal questions you might have and ensure that your purchase is dealt in an accurate manner under French law. We will follow the whole purchase procedure of your home with you until completion of all contractual documents.

| | |
| --- | --- |
| Post-Sale Services | |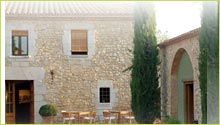 Once the sale is completed, FRENCH PROPERTY EXPERTS by Anthinéa Limited will still be there to manage or support you in your move or settlement in your new French Home and town.

By now, you are aware that under French law, the property owner of every home in France has to take a home insurance. You could either take over the home insurance of the previous owner or arrange for your own. In any case, this needs to be completed at the signature of the Final Contract, as the Notaire will check if it is in place on the day.



We will arrange for your home insurance to be set up properly before we go to the Notaire. And because we believe we can do even better, thanks to

FRENCH PROPERTY EXPERTS

' insurance partner, AXA Assurance, we will offer you ONE-YEAR basic home insurance for free.

You might move into your new French home on the day of the final signature or a few days later. Whenever you decide, it is always better to have the electricity, water, gas connected and in your name to avoid any inconvenience.

Our team will make your property fully ready prior you move in. We will ensure that the electricity, the water, the gas ... are transferred into your name and that all accounts are properly set up before you enter into your new home.

Although you are in France, you may be keen to keep in touch with your love ones or have access to broadband to keep connected with your colleagues back in the office. If so, you need to look into information on all the different French telecom operators. The market is quite competitive nowadays with often a wide service choice(including telephony, broadband and broadcasting). At first glance great choices, but these can be difficult if you are not familiar with the language or the country.

If you wish, our team can arrange for the telephony connection to be installed. They will obviously present you different quotes from the operators before you make a decision and as our staff live there, we have an excellent knowledge of the best local options at the time.

That's it, congratulations, you have now moved into your new home, living or spending some time in your new country. Life is good and habits different! Howver, it is not always easy to find your way around and know where to get the right information.

At

FRENCH PROPERTY EXPERTS by Anthinéa Limited

, because we have our French offices and teams who live in the region, so we are able to advise you on our local way of life or where to find something when you settled down. You can pop down to one of our agencies or use our telephone / Internet based after-sales service for any questions or queries you might have.
From day-one, your house will become your new home with all the equipments installed, you know you can count on local contacts to help you find you way around making your move easy, and even more enjoyable.

BIENVENUE EN FRANCE…